Are you looking for some great backyard landscaping ideas? If so, we can help. A thoughtful landscape design is needed if you want to create a great outdoor oasis. Design matters whether you have a sprawling garden or a small courtyard. If you want to transform your yards or patios, you can try the following backyard landscaping ideas.
Dining Area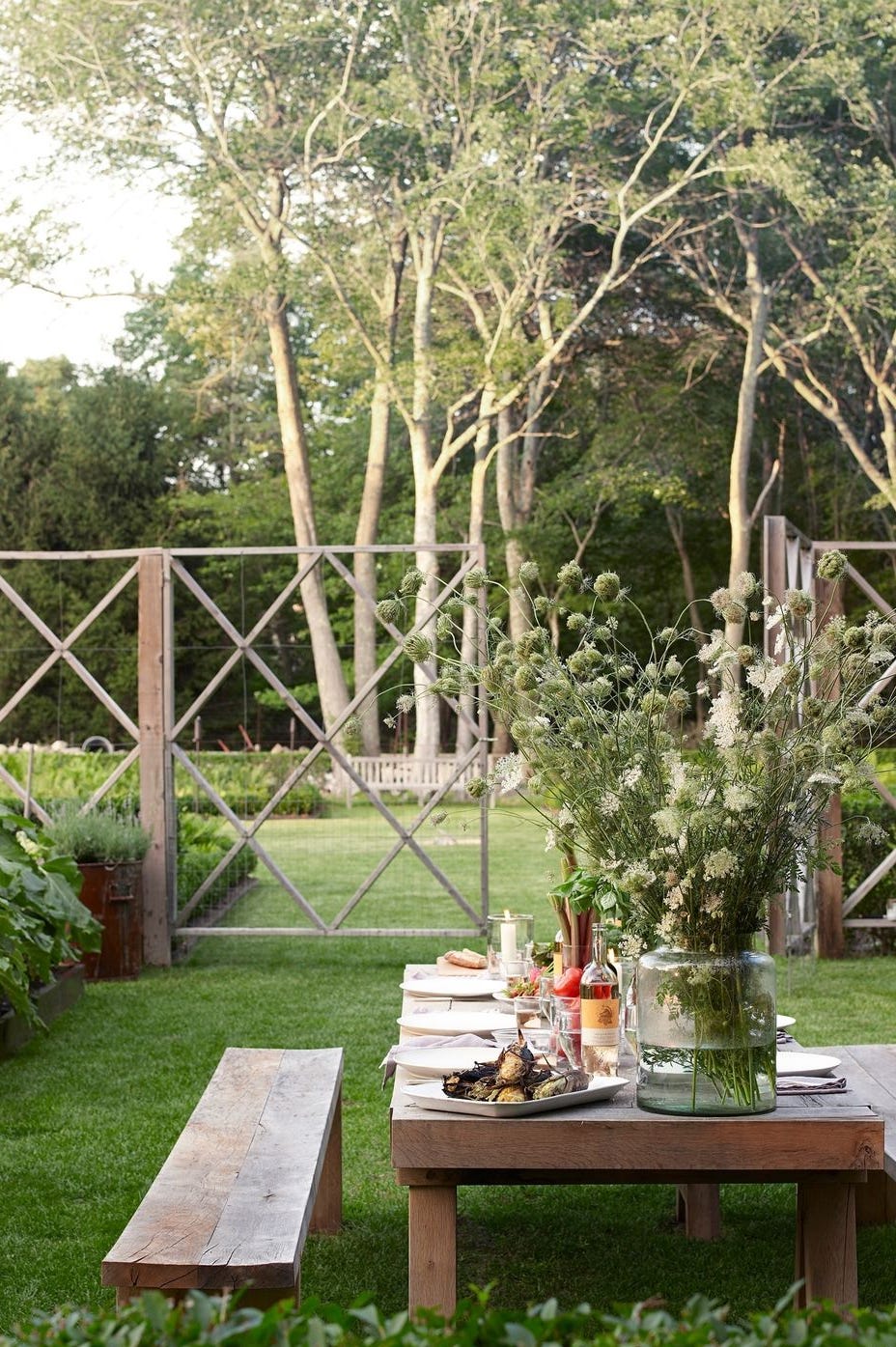 Lisa Bynon, the landscape designer, transformed her vegetable garden into a beautiful outdoor dining area that features a cedar deer fence and a 10-foot-long table.
Rooftop Dining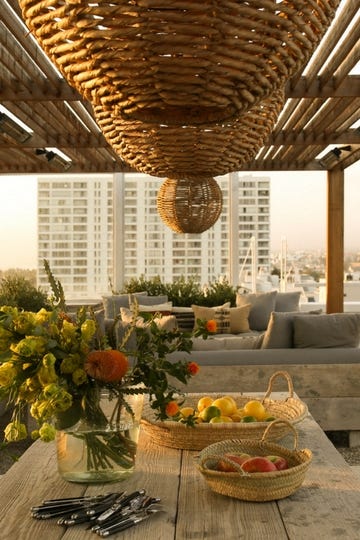 This Venice Beach Loft guides you how you can build a wooden cover to create a beautiful dappled light effect. Besides, the woven pendants make you feel as if you are on a vacation somewhere.
Rose Garden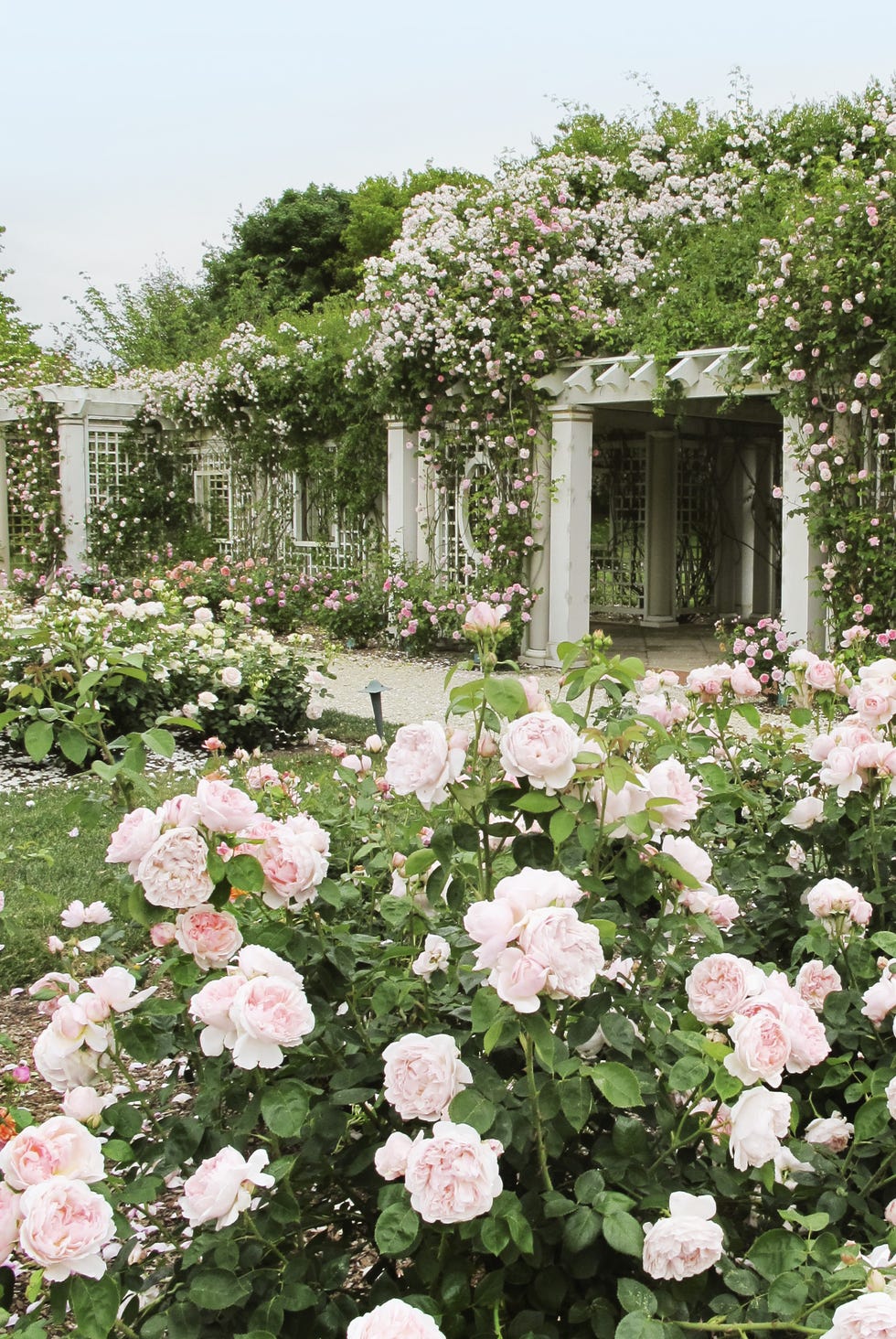 If you opt for just one flower type, you can save a lot of time and effort on yard work over the long haul. Edmund Hollander has around 250 English grandi floras for his clients. Looks quite romantic.
Backyard landscaping ideas: Garden Shed
This passage under the arch makes the pathway to the vegetable garden owned by Rebecca Vizard. The designing of this petite shed is inspired by an office in Florida.
Lavender Border
According to Edmund Hollander, the landscape architect, a garden designed with a plan is both beautiful and elegant. In this design, a straight line of bluestone pavers strengthens the property lines. Besides, the lavender borders make the whole environment much more appealing.
Heated Furniture
The landscaping of this Californian home is quite simple. All the designer did is set up space for dinner and entertainment. Near the door, you can see a heated love seat that looks really enticing for party guests.
Hydrangea Wall
According to Hollander, privacy creates a sense of place. The white-flowered salvias and hydrangeas absorb noise and make the enchanting fountain more prominent.
Fire Pit
This lake house was designed by Thom Filicia. Both the floating dock and the fire pit look so beautiful and enticing that it's hard to decide whether to relax around the fire pit or the floating dock.
Outdoor Shower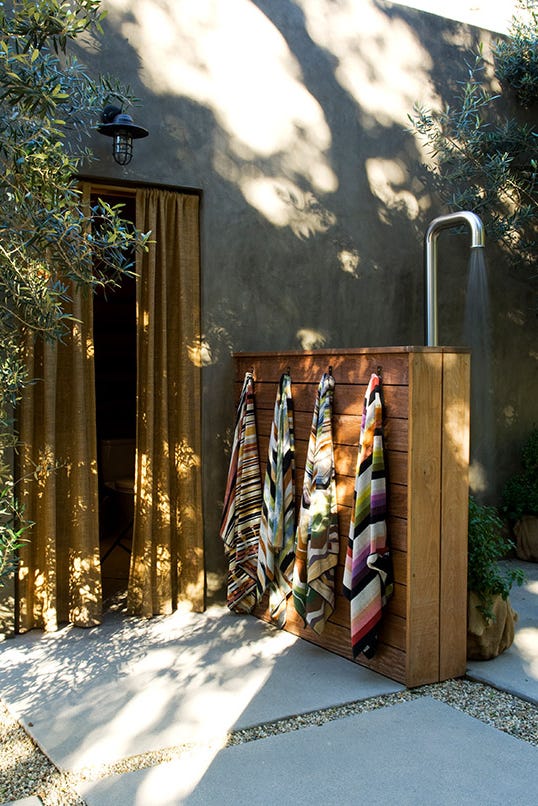 If you have this type of outdoor shower, you can make it look even better by laying a tile pathway. You can hang your towels on the hooks fixed on the exterior wall. These beautiful towels add a lot of different colors and you won't need to plant a garden full of different types of plants.
Flower-Covered Pergola
This picture was taken at a French-inspired cottage. Under the shade of wisteria, you can see a few bistro chairs. Looks awesome!
So, if you are looking for some awesome backyard landscaping ideas, you can check out these 10 designs.
Call Premier Pools & Spas!
If you need help building your natural swimming pool, you can give a call to Premier Pools & Spas.