According to many people, swimming is a great way to maintain their health and body shape. Swimming is a type of activity that allows you to do cardio exercises. And the best part is that these exercises are a lot easier than running or biking. Therefore, it's better to exercise at least once a week in your swimming pool while having fun with your family. However, you need to understand the pros and cons of building a swimming pool in your house.
Without any doubt, swimming pools add to the curb appeal of a house and allow a family a chance to get together. Therefore, it's great if you have a swimming pool in your backyard. The pool will provide you with a place to relax and unwind when you get back from work.
In this article, we are going to talk about a few backyard pool ideas by expert pool designers. We hope that these ideas will help you opt for the right theme for your backyard pool. We have also shared photos of the pools so you can get a better understand of what you need.
Tropical Pool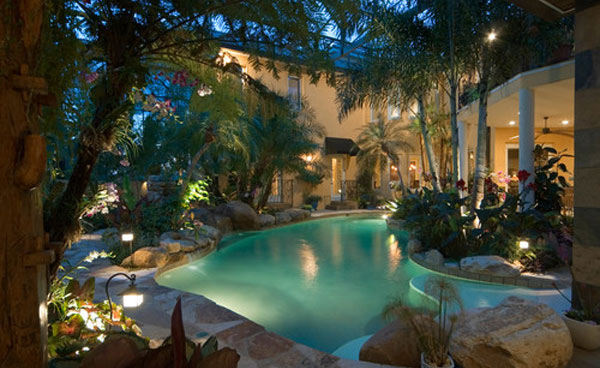 If you like a natural, tropical theme for your pool, you may try the following theme.
Linya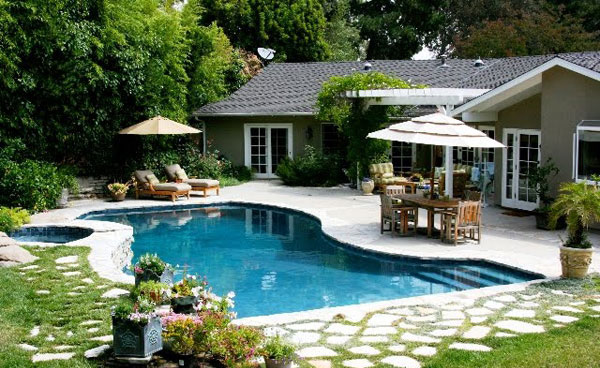 This area can be made more natural and appealing with a creative landscape like the one shown in the picture below. The umbrella looks beautiful.
Ark Night Pools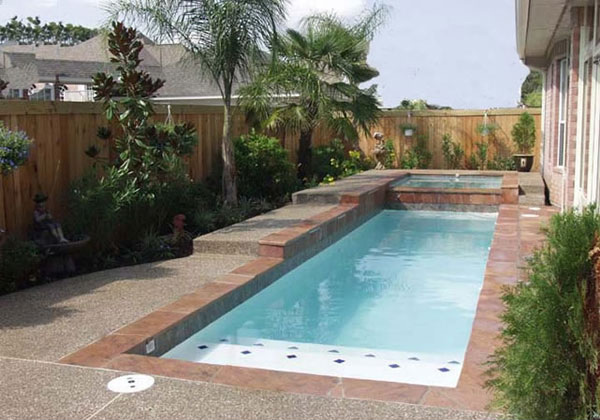 If you have limited space in your backyard, try this lap pool with wooden fence and green plants. The pool offers enough space so you can relax in your backyard.
Eclectic Backyard Pools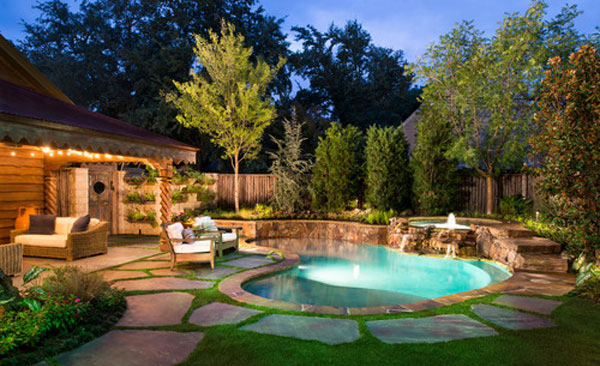 Proper lighting and pool spas make this swimming look more beautiful, especially at night.
Long Island Pool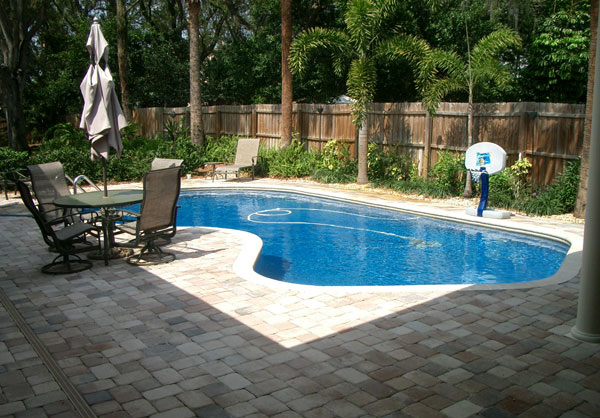 If your kids love playing in a swimming pool, it's great to have a basketball ring. It will allow you to have lots of fun with your kids.
Aquatech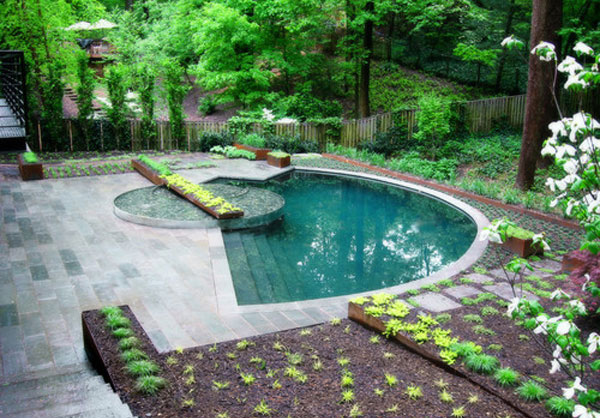 Although this pool looks small, it's big enough to balance this zone that has rich flowers and plants.
The Maisonnette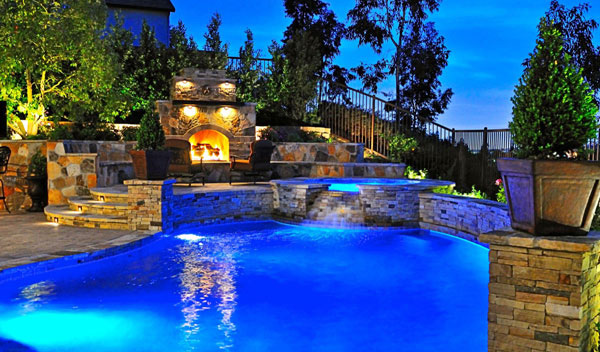 This area boasts luxury and elegance, especially when the sun is setting in or during the night.
Kanerid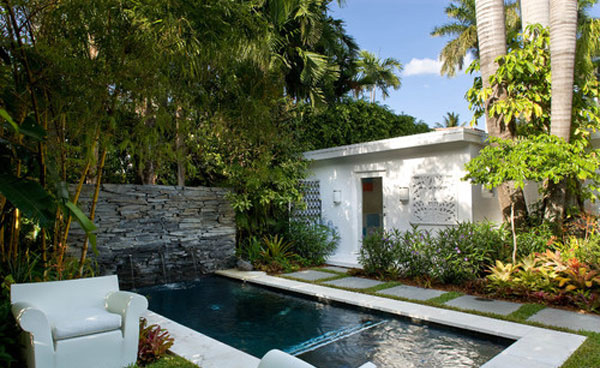 A rectangular pool in a backyard should match the landscape and furniture in the backyard. So, make sure you keep this point in mind. The following picture shows what it means.
Aquatech 2