Fredericksburg Pool Builders – Premier Pools & Spas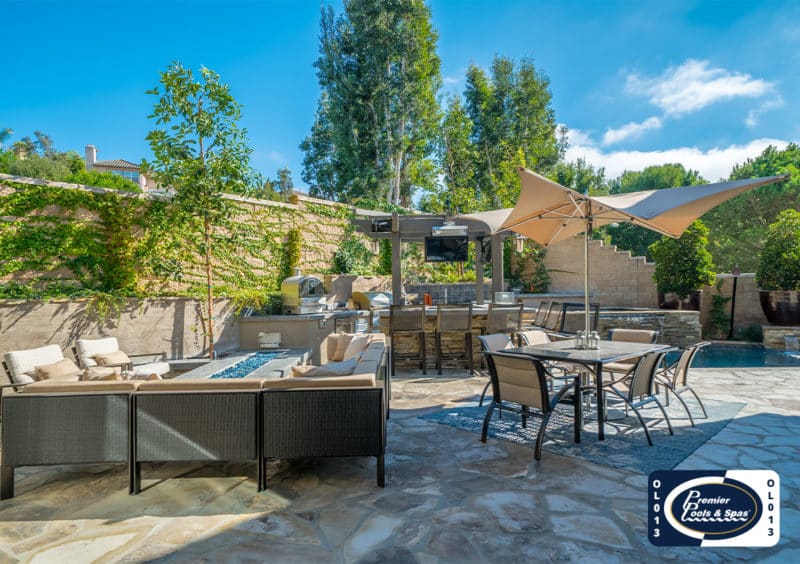 The Greater Fredericksburg area of Virginia is an idyllic backdrop for the highly sought-after custom pool dreams that Premier Pools & Spas specializes in.
As expertly trained, licensed, insured and certified professionals, we can easily turn your dream into a reality. Whether you are seeking a freeform gunite pool or an elegant fiberglass pool — we do it all! Our talented team takes great care while creating each masterpiece so that you can get busy making long-lasting family memories.
We keep up with industry trends because Fredericksburg deserves pools built on spec by techs who understand their craft better than anyone else. From hidden lighting systems to luxurious fire pits; from tanning shelves to cascading waterfalls – these don't just project immaculately created but transformative works of art made specifically for you! Is there anything more wonderful than knowing your outdoor paradise was tailored just for you?
Call us at (540) 405-5926 or fill out the form below for a free quote on your new pool.
---
Our team of pool builders in Fredericksburg, VA
Premier Pools & Spas of Northern Virginia are focused on providing an outstanding customer experience. We know what it takes to build any type of pool or spa on a mountainside or in a smaller backyard where space is at a premium. We are the top pool builders in Northern Virginia that take the time to educate the consumer and explain exactly how we are going to build their dream poo
Premier pool builders are hardworking, innovative, and detail-oriented. Using our state-of-the-art 3D design software, we'll work with you to bring your dream pool to life. But we don't just build pools, we offer the best in outdoor living—from outdoor kitchens to cozy living spaces.
Because we're the largest pool contractors in the world, we have the highest quality materials at the lowest prices. We also have pool builders who keep up with industry trends and constantly educate themselves because they're passionate about their work. With those elements combined, the value we offer is unparalleled.
Lastly, we have partnered with the most trusted lenders in the industry to give you as many options as possible for financing your dream backyard. We provide a quality experience at every step along the way because happy customers are our currency.
Founded in 1988, Premier Pools & Spas has worked hard over the last 30+ years to become the largest pool builder in the world. In that time, we have built over 75,000 pools by combining the buying power of a nationwide company with the customer service you only get from a family-owned business, which is why