If you want to upgrade your outdoor space, you can give your yard a makeover with smart shade solutions, problem-solving paintings and many fun ways to keep your children entertained. Let's take a look at some fantastic patio and landscape design.
Dine in Style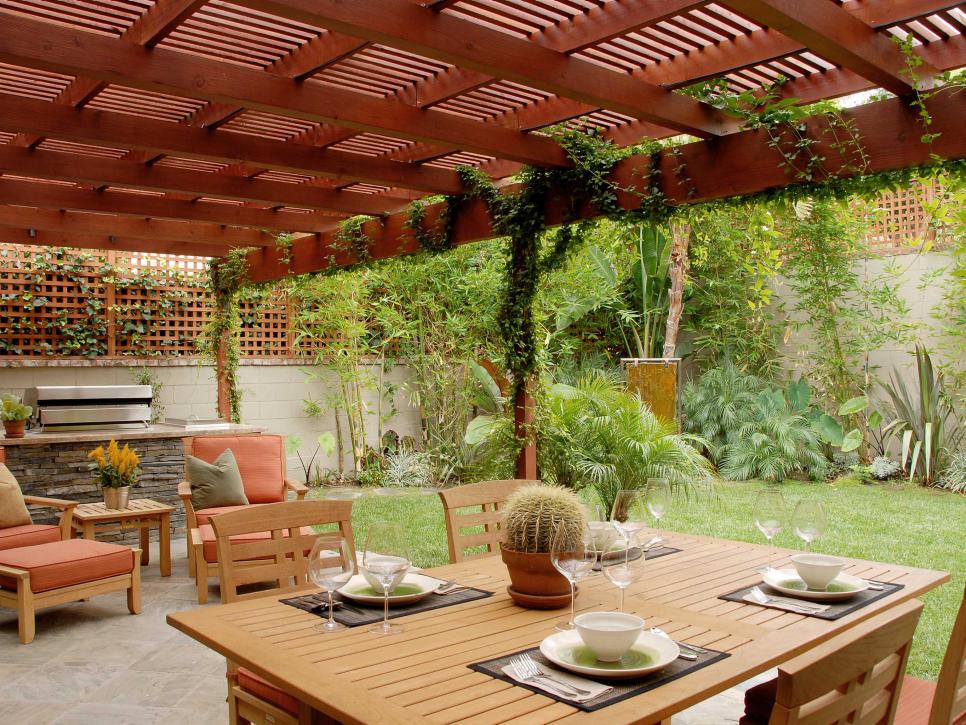 This patio and landscape design feature a pergola over the outdoor kitchen and dining area. Also, for privacy reasons, wooden lattice was used to add some height to the perimeter wall of the yard, which makes it perfect for vines.
Create a Comfortable Nook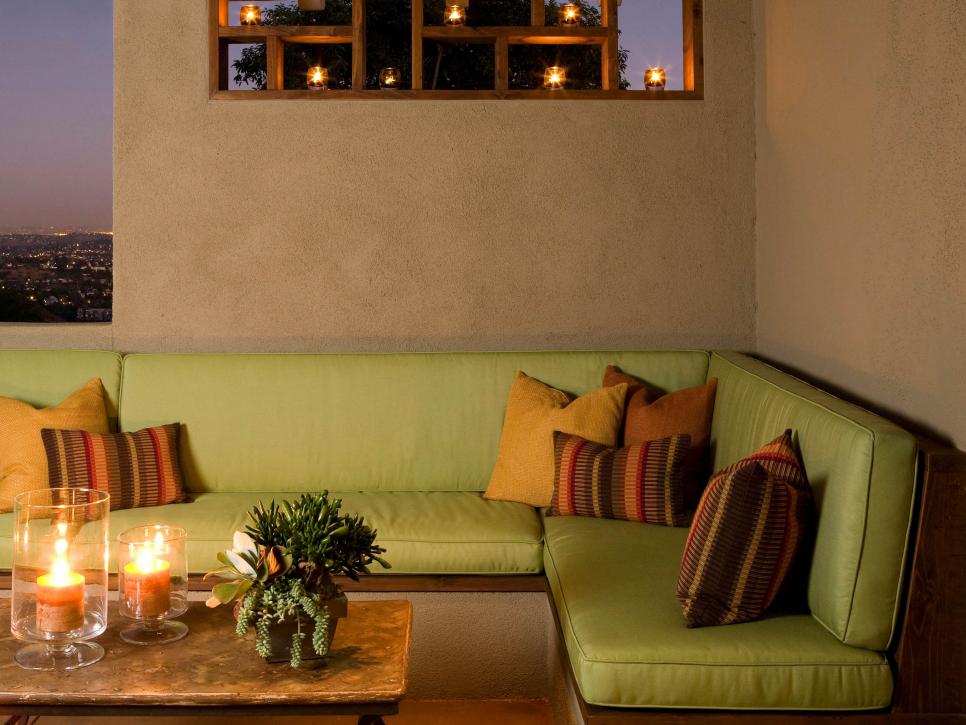 The interior designers erected the wall to provide more privacy for this conversation corner. The in-built candlelit cutouts and seating make the environment warm and more comfortable.
Fun House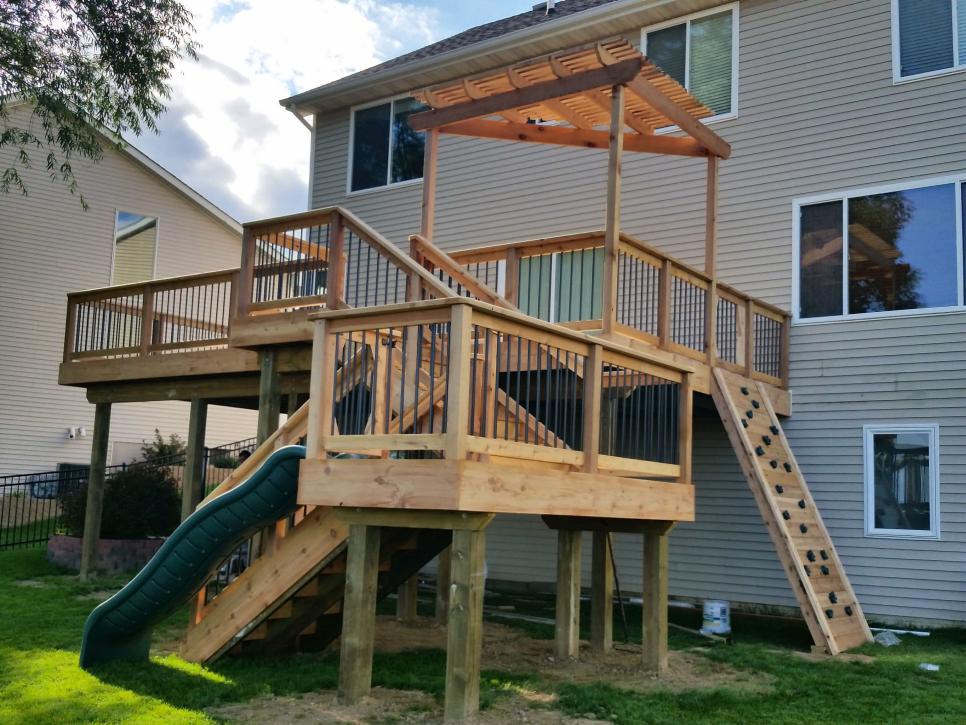 Designed by Windsor Heights, this deck is an extraordinary design. It features a wave slide and a beautiful built-in climbing wall, which makes it a great two-in-one solution for both kids and adults.
Wall of Trees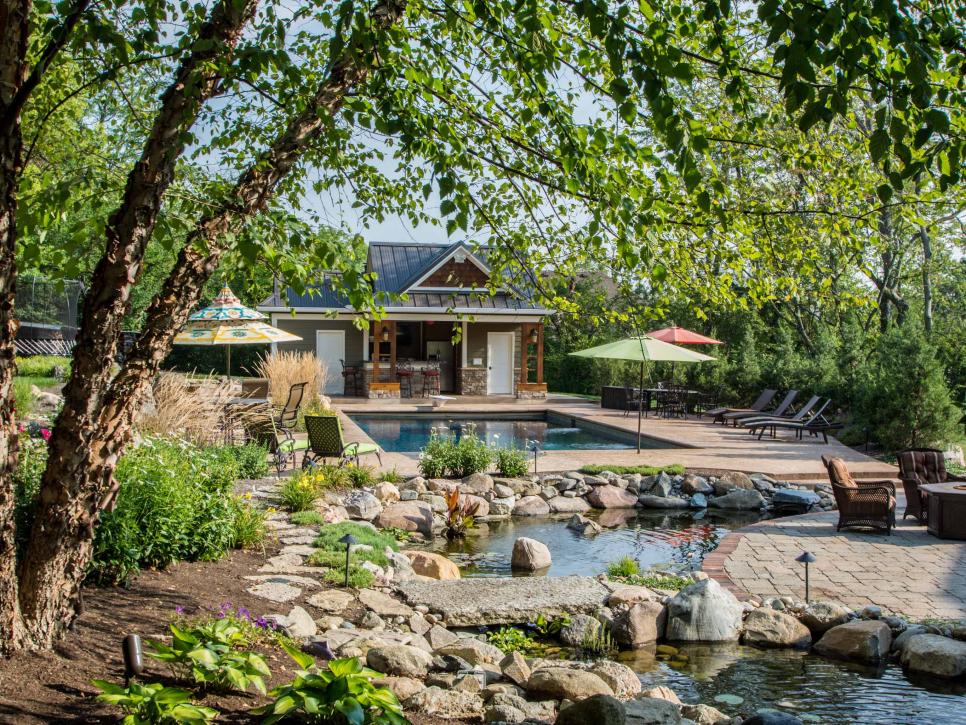 For more privacy, the designer Dayton planted a few trees that create an evergreen screen that blocks the view of the street throughout the year.
Water for White Noise
In this patio, Grunder Landscaping Company added a water feature near the road. It drowns out the noise of the traffic on the road. The waterfall comes with adjustable settings so that you can increase or decrease the pleasant gurgle based on your needs.
Get Fired Up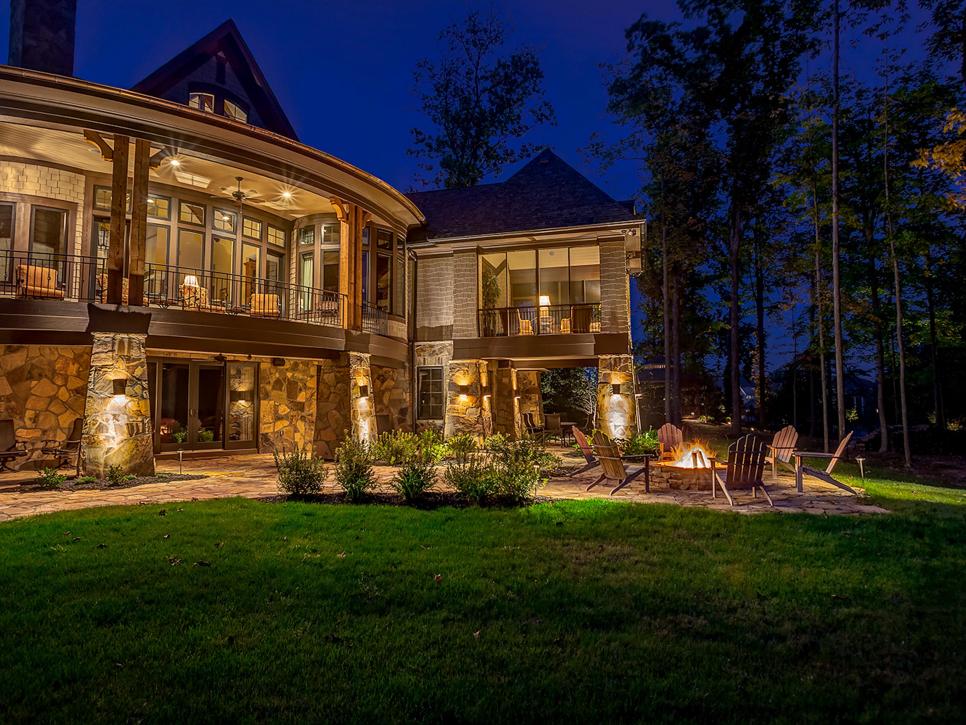 This patio has a fire pit on it. In the colder season, you can sit around the fire pit with your family in the evening. Imagine roasting delicious hot dogs while you spend quality time with your family. This patio and landscape design blend well with the Tennessee flagstone of the house.
Try a Modern Edge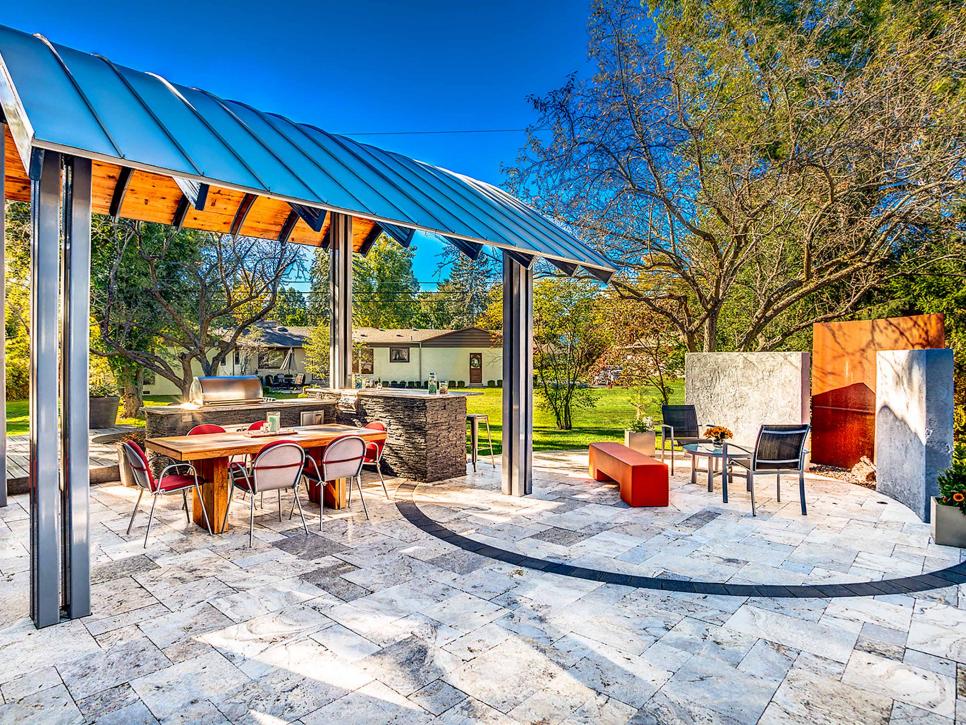 If you think only a classic pergola can make a great shade, you need to think again. For a good match, make sure you build a metal-roof pavilion in order to cover the grilling area.
Design with Style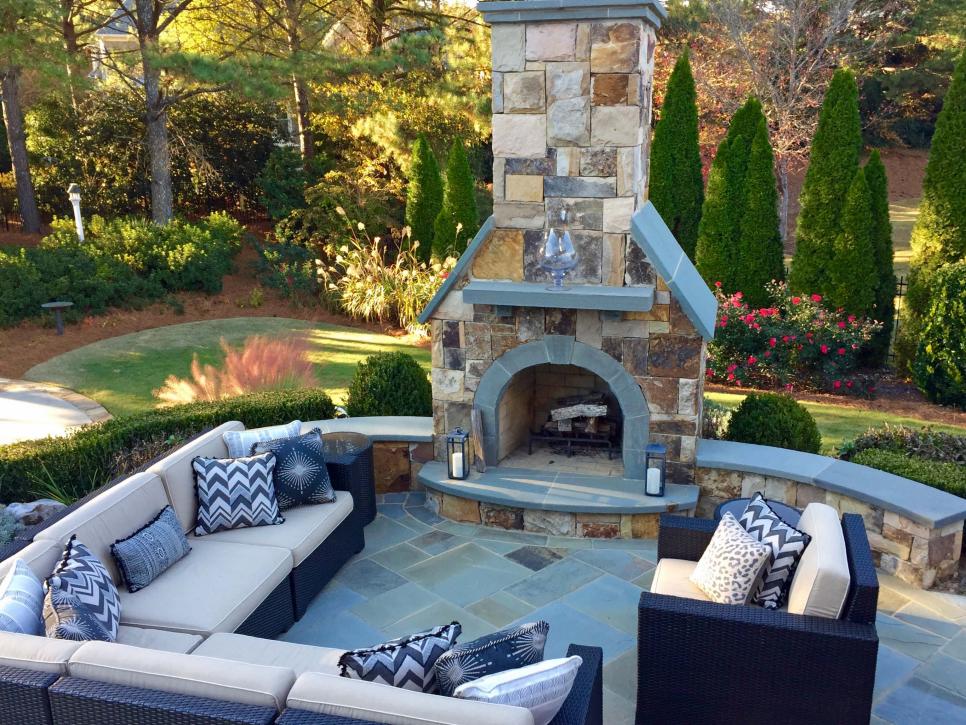 Built by Atlanta's King Landscaping, this fireplace serves more than just a center of attention. The tall, rocky chimney blocks the view of the next door. Those low walls may be used as additional seats, especially when you have a lot of guests to serve.
Deck with a hanging chair
Underneath this deck, there is a rocky patio. Designed by McLean, this patio and landscape design offer the best of both worlds. Also, the hanging chair serves as a swing for adults.
The lighting and fixtures
This landscape looks stunning when it's dark outside. For this design, make sure you add enough lighting to move from point to another. The vertical lights also highlight other features like small trees. Aside from this, you can install fixtures to hide the bulbs without blocking the light.
Call Premier Pools & Spas!
If you need help building your natural swimming pool, you can give a call to Premier Pools & Spas.